50 Fun Indoor Activities for Kids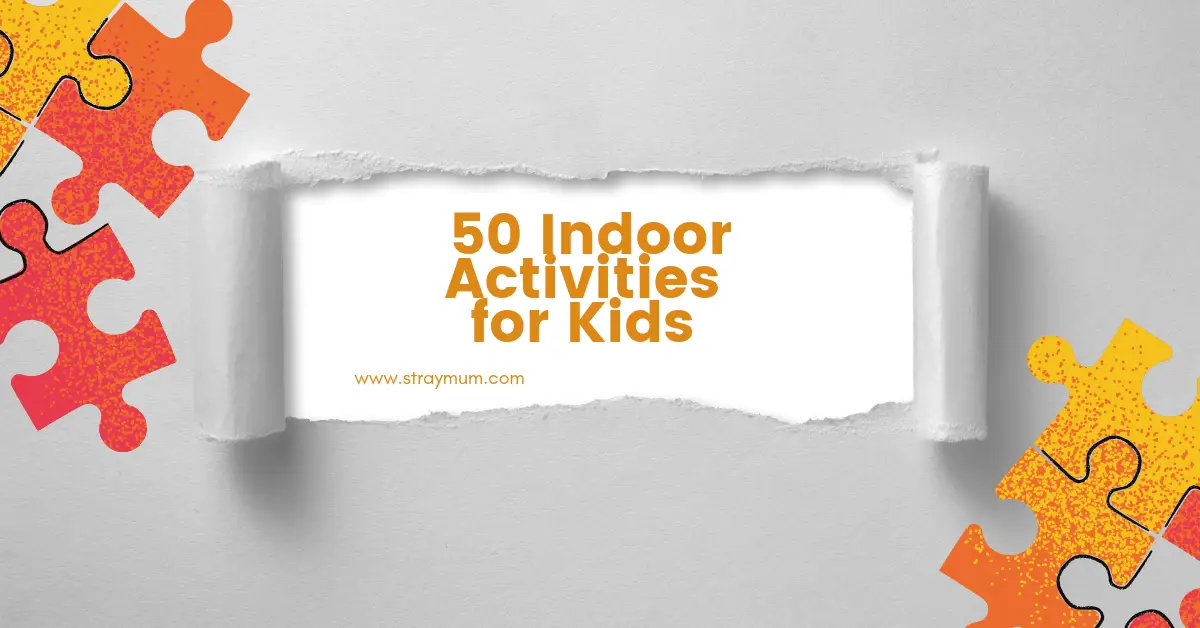 Sometimes when we are homeschooling we need to break up the learning or on those rainy days when you can't get out or if it is just so cold outside that you don't feel like leaving home.   Looking for fun indoor activities for the kids?
If you are anything like me you are always looking for new activities to do indoors to keep everyone entertained.
This is our pick of fun activities that are easy to do, very budget friendly and use things that you have most likely got around the house.
Indoor Activities
Build a fort
Board games
Hide and seek
Puzzles
Dress Up
Write a letter to a relative
Make paper airplanes
Indoor picnic
Charades
I spy
Read
Bake a cake
Play musical statues
Play Simon Says
Draw a self portrait
Play dressing up
Do some kids yoga
Build an obstacle course
Build something with Lego
Have a tea party
Have a dance party
Play hangman
Play Tic-Tac-Toe
Learn to sew
Learn to knit
Zentangle
Make a musical instrument
Watch a movie
Watch a documentary
Make shadow puppets
Play-Doh
Have an indoor camp
Make a sensory bin
Karaoke
Make your own board game
Try origami
Create pasta jewellery
Practice a different language
Make potato stamps
Build a marble run
Make a card for a relative or friend
Make your own comic
Make a dream catcher
Have a food tasting session
Put on a play or show
Hope this list of boredom-busting ideas of things to do with kids turns an indoor day into a memorable one.