Crafting with Kids, Make a Pom Pom Panda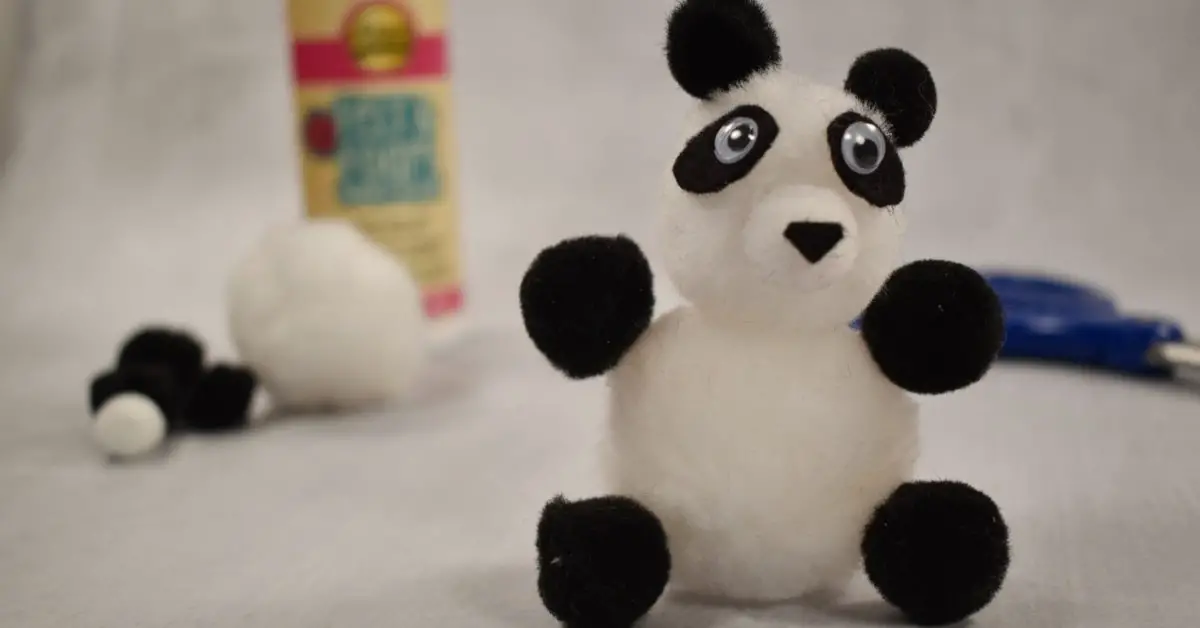 Children's crafts are an important part of your child's life and help to encourage creativity, originality and inventiveness.  As parents we do not need to be mega crafty to start crafting with our children.  There are hundreds of craft projects that you can make with your children that need no special tools and take less than thirty minutes to complete.
Try making our PomPom Panda with your children today to see how easy it can be.
Pom Pom Panda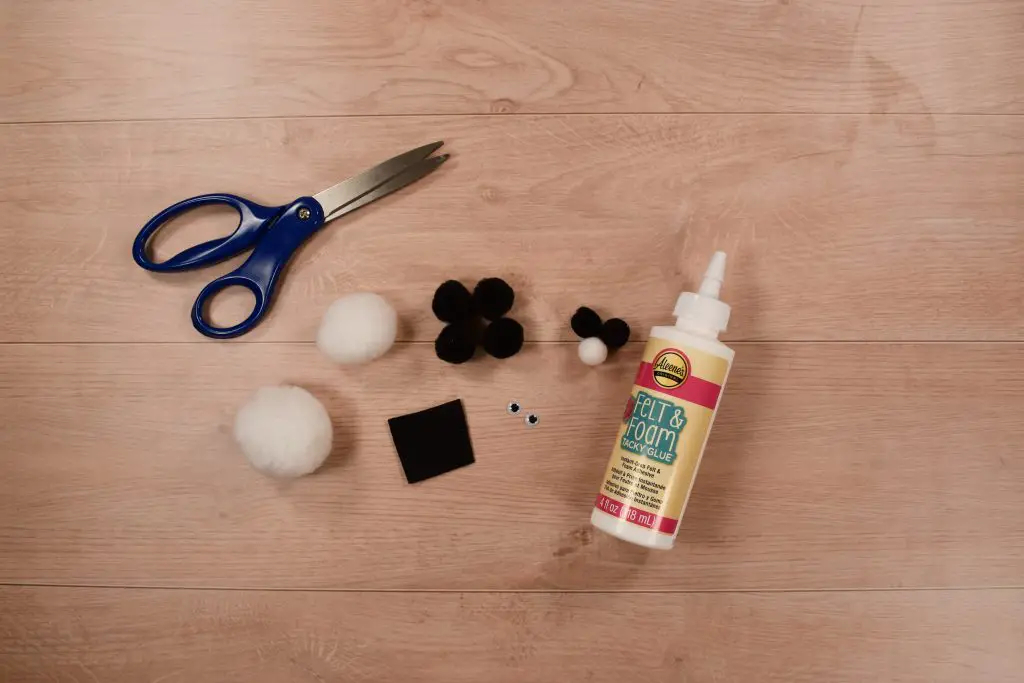 Materials:
White pom poms – 1 large, 1 medium, and 1 extra small
Black pom poms – 4 small and 2 extra small
Black felt (approximately 4 cm square)
2 small Googly eyes
Liquid Glue (tacky glue works best)
Scissors
Instructions: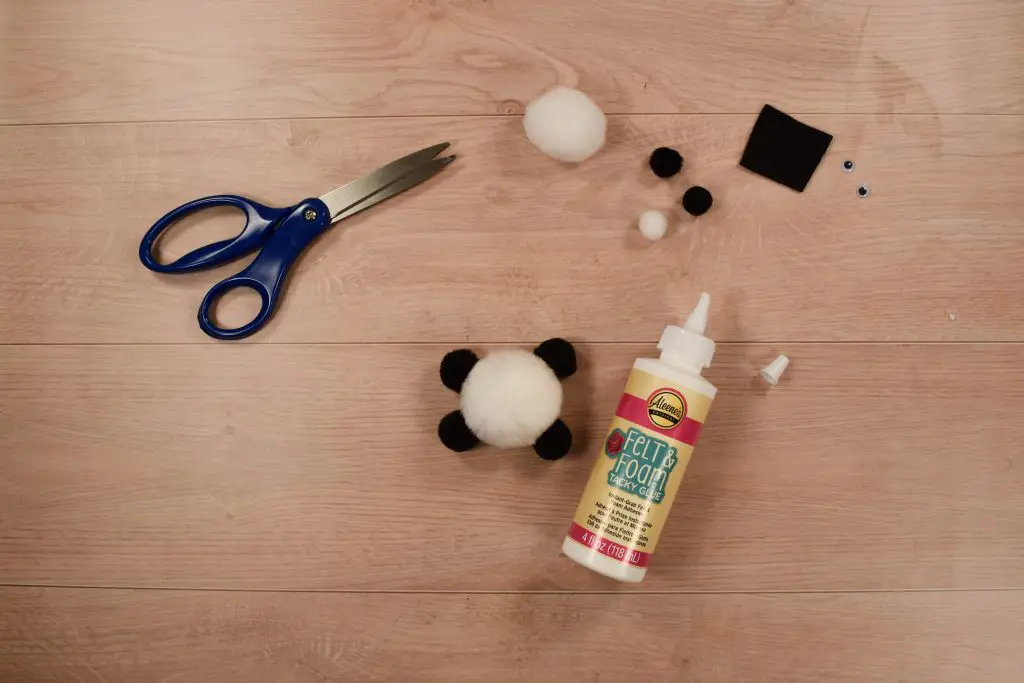 Glue 4 small black pom poms to the large white pom pom to form the body and legs.
Take the medium white pom pom and glue the extra small black pom poms to the top to form the ears and face.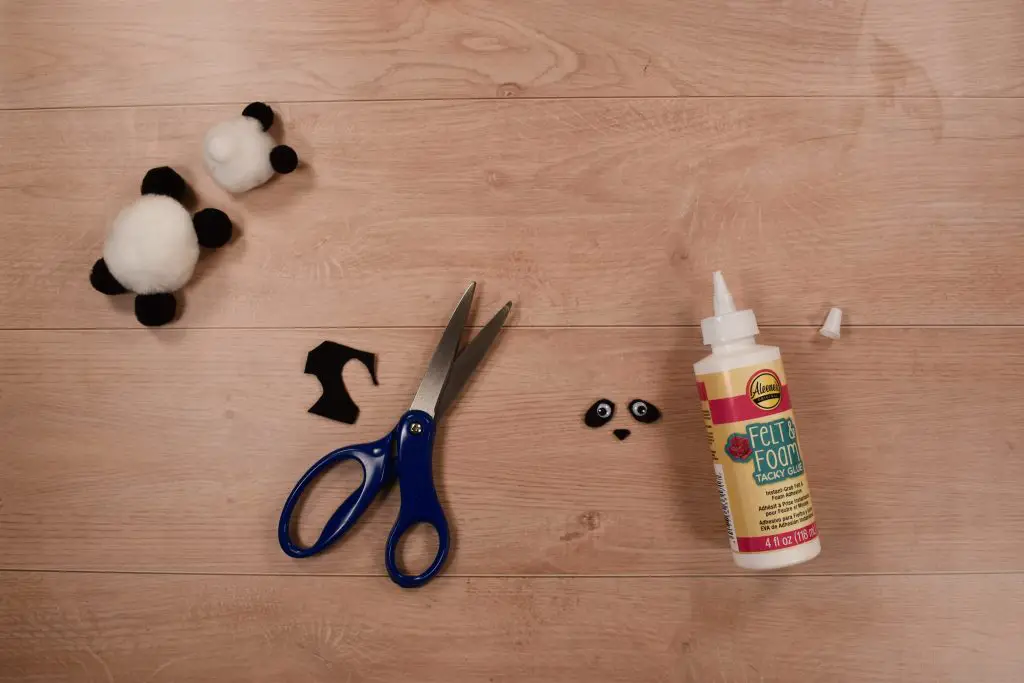 Cut out two ovals and one small triangle from the felt and glue the googly eyes to the ovals.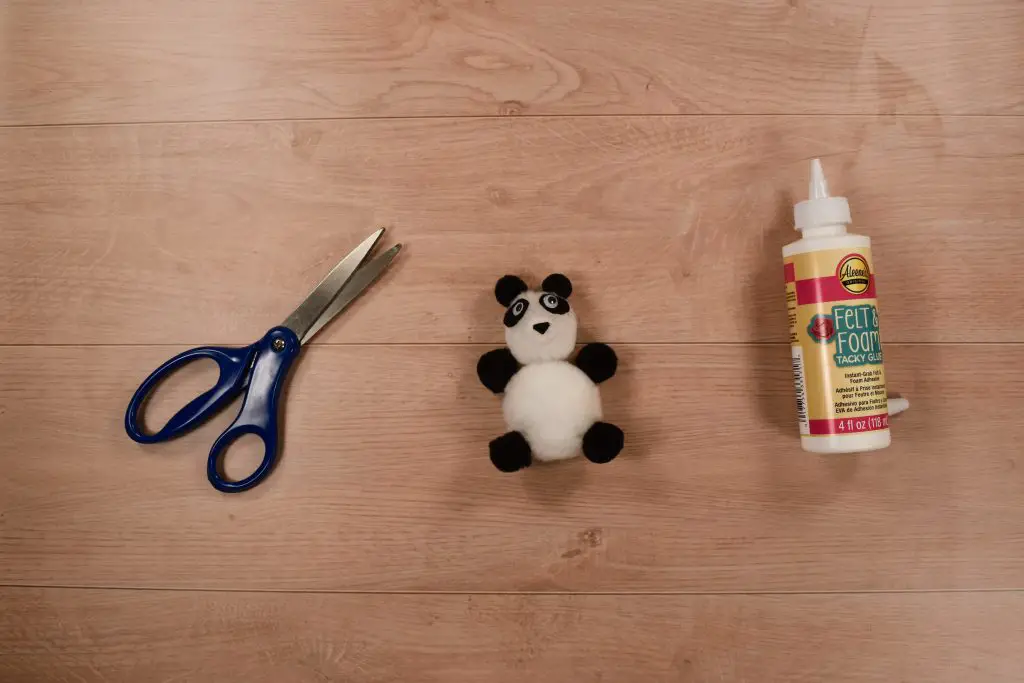 Glue the eyes and nose to the medium white pom pom to form the face. Glue the body to the head.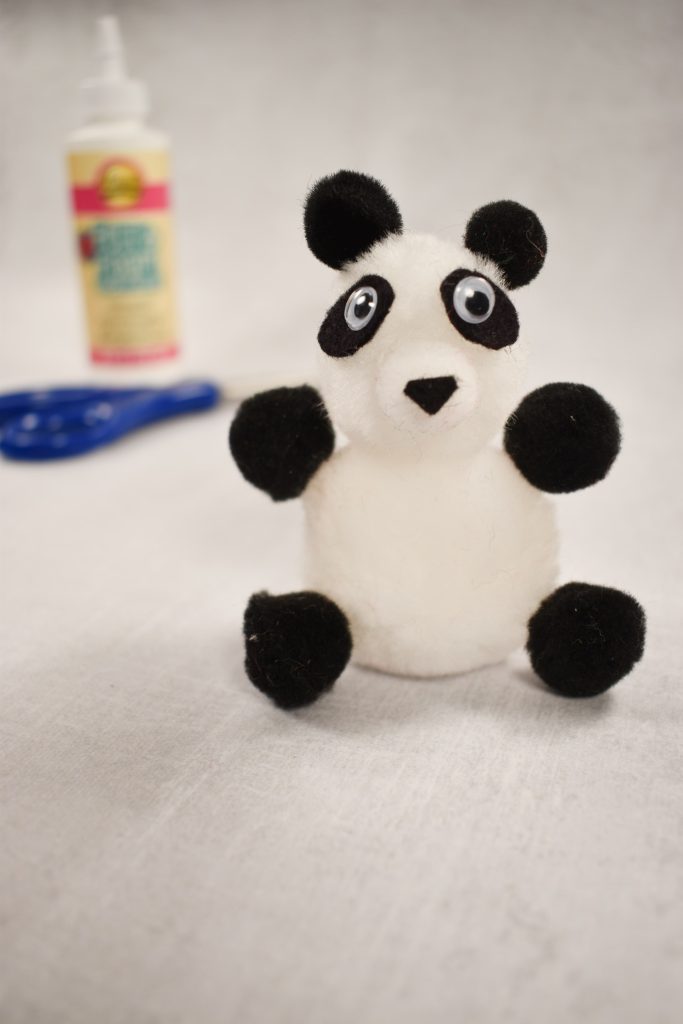 You have a pom pom panda. You could try using different colour pom poms and have a menagerie of bears.