Best Educational YouTube Channels for Home Education
Why choose educational YouTube Channels to use in your homeschool? As more and more parents choose to homeschool their children, the need for quality educational resources has never been greater. While traditional textbooks and worksheets are still popular choices for teaching, the rise of technology has opened up new avenues for learning, including the vast world of YouTube.
YouTube has become an incredibly popular platform for educational content, offering a wide variety of channels that cover topics ranging from math and science to literature and history. With so many options available, it can be overwhelming to choose the right channel for your child's needs.
That's why we've put together a list of the best educational YouTube channels for home education. These channels are handpicked and used by our family and have been chosen for their educational value, engaging content, and overall quality.
Whether you're a seasoned homeschooler or just starting out, these channels will provide you and your child with a wealth of knowledge and inspiration. From interactive lessons to in-depth explorations of the world's most interesting subjects, there's something for everyone on this list.
But why should you turn to YouTube for educational content in the first place? For one, YouTube offers a visual and auditory learning experience that is often more engaging than reading a textbook. Additionally, many of the channels on our list are taught by experts in their fields, meaning your child will be learning from the best.
So, without further ado, let's dive into our list of the best educational YouTube channels for home education.
If you set up YouTube for kids you as a parent have greater control providing your children a safer environment.
Educational YouTube Channels
Science
Math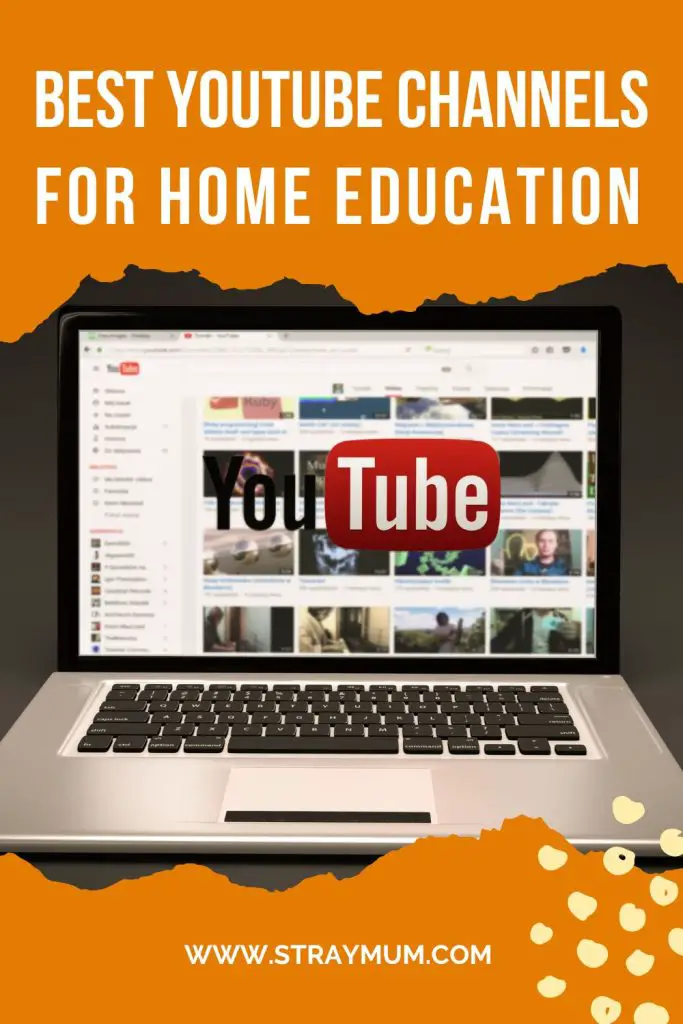 English
Geography
History
Foreign Languages
Coding
Art
General Education YouTube Channels
This section contains channels that cover a bit of everything educational
Let me know in the comments if you have some favourite educational YouTube Channels that you use in your homeschool.