Fun Scavenger Hunts Ideas for Kids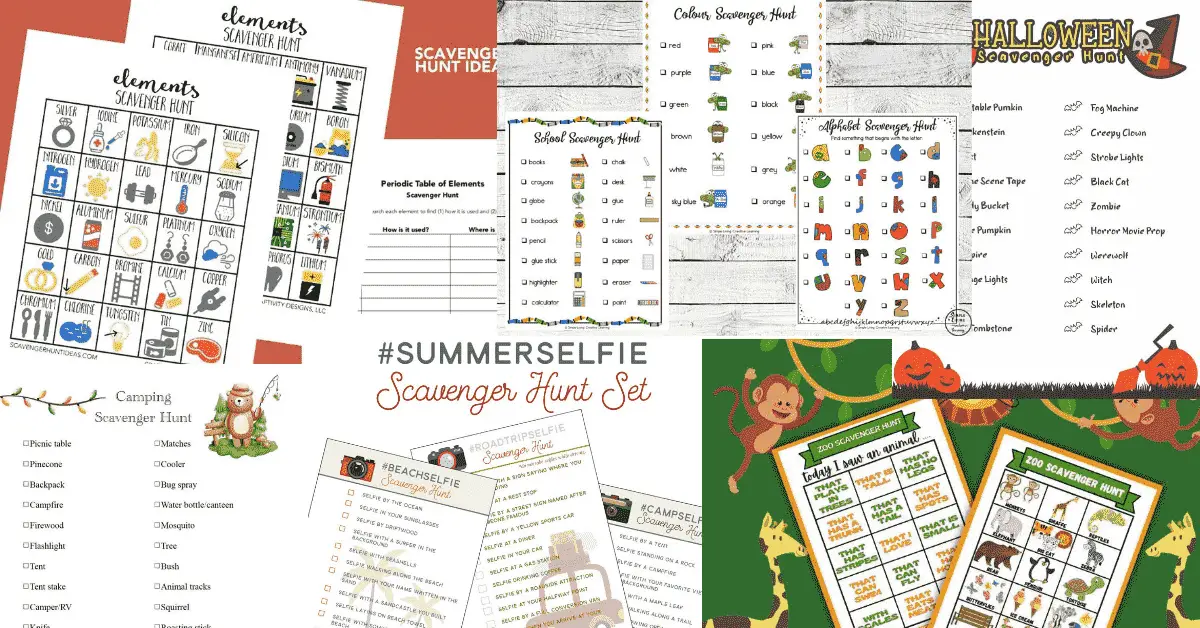 Scavenger Hunts are an awesome way to get the brain and body moving and we have used them a lot as a learning resource within our home education. They are a fun activity for kids but they can also learn whilst playing. There a lots of ways you can set up a scavenger hunt and these are some ideas to get you inspired to design a scavenger hunt for your kids that is all about fun, but at the same time learning!
Create Your Own Scavenger Hunt
By Colour
Give everyone a container they can use to put items into. Gather as many items of a chosen colour that they can.
Miniature
Everyone gets a very small box of the same size. They have to fill it with as many tiny things as possible in an allotted time. No duplicates
Magazine
Make a list of items to search for in a magazine, (i.e. man with a beard, a flower, a perfume bottle). Set a timer.
Alphabet Hunt
Give each child a sheet with a list of A to Z. Challenge them to find one item beginning with each letter
Nature Hunt
Give each child a container to use to put items in. Challenge them to gather as many nature related items as they can. Make sure they know not to put live things into the container.
Clue Based
Come up with scavenger hunt clues to help your children find the items on their list.
Get creative. You can use just about any theme you want for a scavenger hunt. You can also have some cool prizes to make it even more fun!
Printable Scavenger Hunts
If you don't want to make your own scavenger hunt then I have you covered with a fabulous roundup of some of the best scavenger hunts with free printables.
Outdoor Scavenger Hunts
Indoor Scavenger Hunts
Special Occasions
Seasonal Scavenger Hunts
Other Great Scavenger Hunts