Fun Paper Crafts For Kids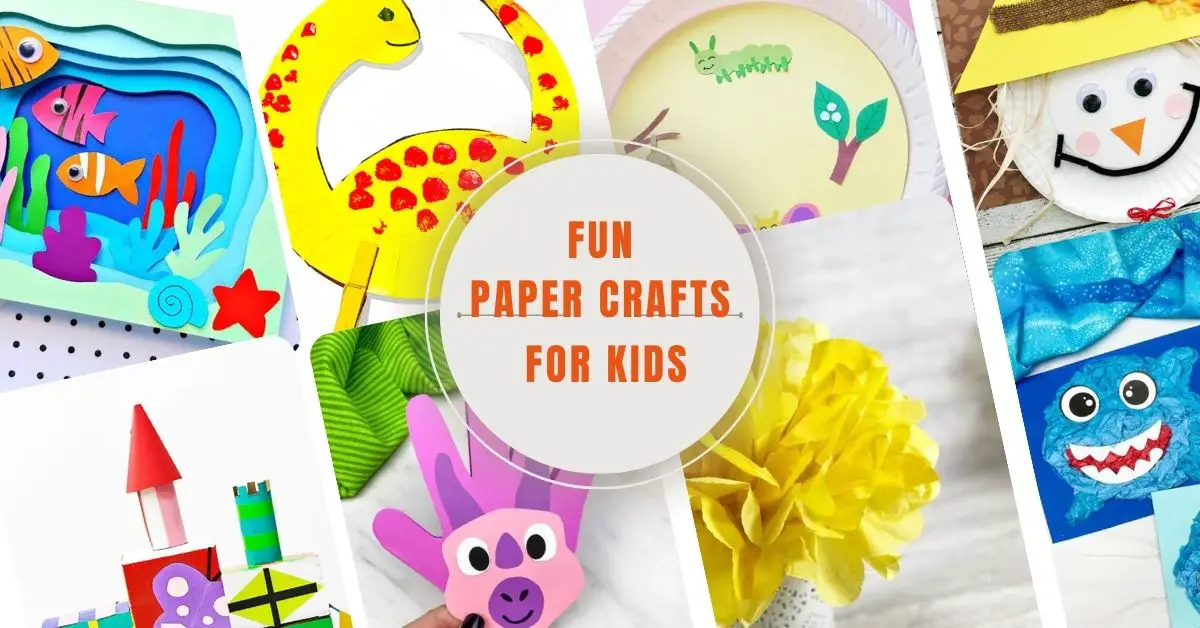 Do you have kids who want to do an art and craft project but you have no idea where to start? We have selected lots of different paper crafts for kids of all ages from toddlers to teenagers. These fun and exciting art and craft paper activities are fun for the whole family.
What Is A Paper Craft Activity?
Paper craft art projects use card or paper as the medium to create a range of two and three dimensional projects whilst allowing kids to improve lots of skills like tracing, cutting skills, paper folding and more.
Origami Paper Crafts
This is a great one to get the kids making as once they have completed the boat they can see if they will float in the bath tub. Continue Reading…
Learn how to make these easy but impressive origami cards. Just follow the instructions and then you can impress your friends at their next birthday when you send them one of these. Continue Reading…
Get your kids crafting with these delightful origami maple leaves. Everything your need to make this stunning autumn craft with your kids is included. Continue Reading…
Try making this charming paper butterfly origami. Teens will find this tutorial easy to follow but younger kids may need some extra help. Continue Reading…
These tulip flowers are cheerful and colourful. Kids will be sure to love making these beautiful spring flowers from paper. Continue Reading…
Tissue Paper Crafts
Bright and colourful tissue paper craft that your preschool kids will love to make. This one looks so impressive when complete. Continue Reading…
This is a fabulous paper craft activity for preschool kids to make and the final flower art looks amazing. Continue Reading…
Paper Plate Crafts
Whether you call them ladybirds or ladybug your kids will love making these sweet bugs, Continue Reading…
Toddlers and preschoolers love the circus and will have fun making a bright and colourful clown face with this tutorial. Continue Reading…
Does your child love unicorns? Then this is a fun, colourful and cute craft for them. Continue Reading…
Handprint Paper Crafts
Handprint crafts are a lovely keepsake and this cute caterpillar is no exception. Great to make as a gift for grandparents. Continue Reading…
Other Paper Crafts
Kids love making and playing with paper airplanes and will be amazed by these paper dragon airplanes. Continue Reading…
Other craft posts you may be interested in:
Super Fun Fox Crafts
Awesome Art and Crafts for Teens
Want to keep up to date and be the first to know when new posts are added? Sign up to receive our newsletter today.