Kids Halloween Activity Sheets: Boo-tiful Free Downloadable Treat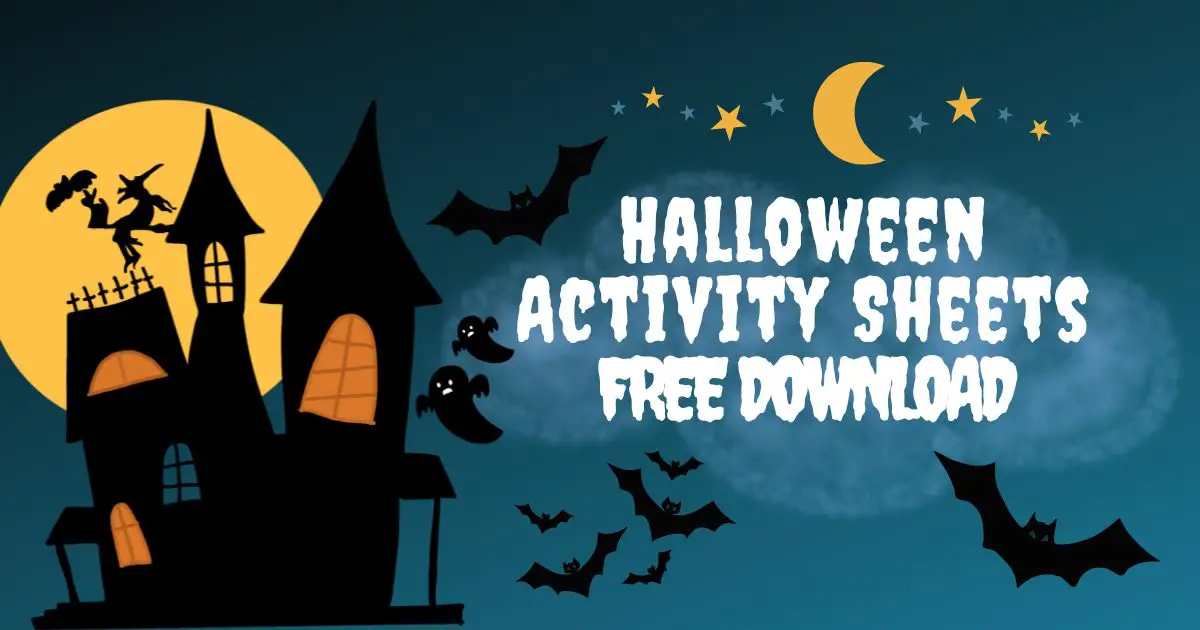 Get ready to embark on a spook-tacular adventure with our latest offering – Free Downloadable Halloween Activity sheets for Kids! 
As the air turns crisp and the moon shines bright, we've brewed up a potion of educational fun that will keep your little ones enchanted throughout the Halloween season. Our activity sheets combine the magic of Halloween with engaging activities that foster creativity, learning, and joy.
These free treats promise to enchant, educate, and engage your children in a world of eerie creativity. Let's unravel the mysteries lurking within these pages!
Unleash Creativity: Let your kids explore their artistic talents with Halloween-themed drawing activities. From friendly ghosts to mischievous witches, their imaginations will run wild as they bring spooky characters to life on paper.
Spark Storytelling: Ignite the fires of creativity with our Halloween story starters. These prompts will transport your kids to eerie landscapes, where their imagination can run free. Who knows what thrilling tales they'll weave? If your kids love writing check out these spooktactular Halloween Writing Prompts.
Educational Fun: Learning meets Halloween as kids tackle our carefully crafted activity sheets that cover a range of subjects.
Easy Download: Accessing these enchanting worksheets is as easy as waving a magic wand. Simply click the link below and watch as the Halloween spirit comes alive through these engaging activities.
Don't miss out on this bewitching opportunity to infuse some Halloween magic into your kids' learning journey. Download our Free Halloween Activity sheets for Kids now and let the fun begin!
In conclusion, our Halloween free activity sheets are not just pieces of paper; they are gateways to an enchanted world where learning meets fun in the most delightful way. From unleashing creativity through drawings to igniting the spark of literary brilliance, these sheets have something for every young adventurer. So, grab your cauldron and start brewing a potion of excitement and wonder with our captivating Halloween activity sheets!