How To Deregister Your Child From School, England, UK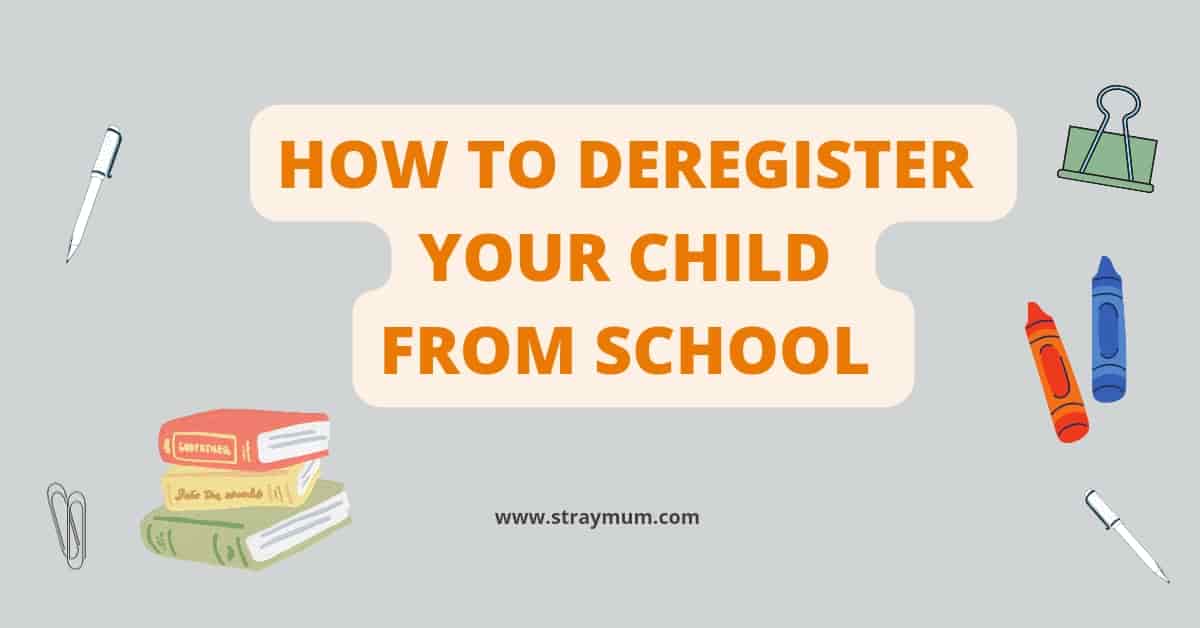 Are you looking for details about how to deregister your child from school? This post will take you through everything you need to know.
Deregistering a child from a mainstream school in England is the process of removing your child's name from the school register. 
As a parent of a child in a mainstream school in England you are entitled to decide how and where your child is educated, including mainstream school, private school or home education, formally known as Elective Home Education. 
Today I will explain how to deregister your child from school in England and also what happens following the deregistration. 
How To Deregister Your Child From School
If you reside in England, UK, and your child attends a mainstream school the process for deregistering is a straightforward process. 
Notice of deregistering a child from school in England must be given by a person with parental responsibility. 
 Write a letter to the Headteacher of the child's school giving details that you are using your right to deregister your child. 
For a sample letter check out this template by Education Otherwise. 
The delivery of the deregistration letter is important and there are two options. 
Deliver the letter in person to your child's school.   When you hand over the letter get a dated receipt for it on school headed paper.  I would suggest also sending an email version of the letter to the school to ensure that they cannot deny receiving the information. 
Alternatively you can send the deregistration letter by post.  If you choose this method make sure that the letter is sent by registered post. Follow up again with an email version. 
Can I Deregister My Child From School By Email.
Whilst this is quiet possible it is advisable to sent a written letter by recorded delivery. This ensures that there is a paper trail should there be any problems following deregistering.
The School's Responsibility 
Once the deregistration letter has been received by your child's school, the school must remove your child's name immediately from the school register. 
It is then the school's responsibility to inform the local authority and to pass on information relating to the deregistration. 
The school may contact you with regards to a meeting to discuss your decision.  You are under no obligation to attend and you should not feel pressurised into meeting with them. 
The Local Authorities Responsibilities 
It is the local authorities responsibility to ensure all children of school age are being provided with an education.
 Some local authorities will get in touch as soon as you deregister your child. Regardless when a local authority does get in touch it is important to know what rights you have as a parent.  Make sure you have read the government elective home education document to familiarise yourself with your rights to home educate as a parent.
Local authorities may ask for proof that your child is being educated. Be courteous when dealing with your local authority and report on what education your child has received. It is best not to give details of future plans because if things change and the plan is changed or not delivered the local authority can use this in a negative manner.
Reasons You May Not Be Able To Deregister Your Child 
If your child attends a special school then you will need the local authorities approval to deregister your child. This does not apply to a child with an EHCP who attends a mainstream school.
If there is a School Attendance Order for the school then you will not be able to deregister your child.
I hope this has helped clarify how to deregister your child and given you the information that is required for this process. If you have some other questions then this post of frequently asked questions about home education may help.