Best Online Geography Games For Homeschool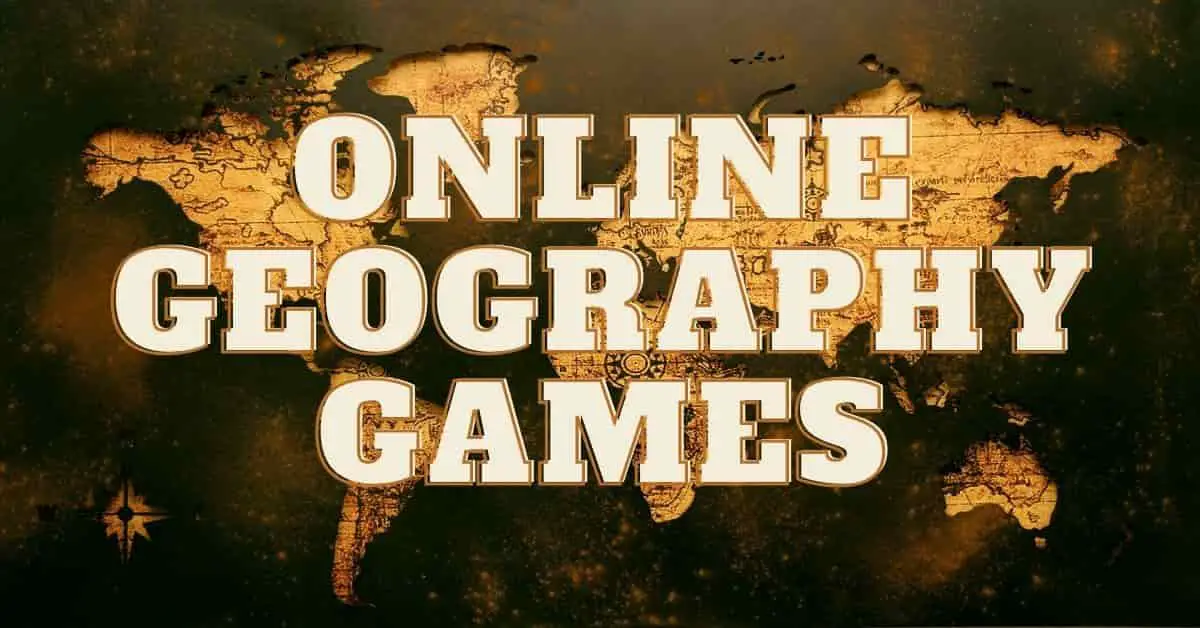 Online geography games are a fun way to liven up your homeschool geography lessons. Your kids will love taking their geography studies to the next level by incorporating some online games into their studies. 
By using online resources, children can explore places around the world and learn interesting facts about places they might want to visit one day.
This is a list of great online geography games that we have used in our homeschool.
Online Geography Games
With this geography game you are given a Google Street view of a random location and you have to look around for clues to find out where you are.  If you want to learn about a particular area, you can select games for specific cities and countries.
There are several different choices for game play and the free account allows you to play all of the games for five minutes every fifteen minutes.  As well as the web based site there is also an iphone and Android version.
Very straightforward looking game but very tricky.  Click on either world or cities map and a random map appears.  A countdown starts and the map slowly and automatically starts to zoom out giving you further information about the area over time.  After a set amount of time four possible answers appear.  Can you guess correctly?
An array of geography quizzes covering a range of topics including mountains, capital cities and tectonic plates.  Easy to use and your score is reported immediately at the end of the quiz.  
Lots of variety to choose from here. We love the flag games on this site.  The site offers challenging and entertaining quiz games to improve your geographical knowledge.
A game all about identifying flags of the world.  There are so many different flags this is sure to get you thinking.  You can subscribe to the game which allows you to upload your score and win medals.
This site advertises itself as the ultimate map quiz site and it doesn't disappoint.  With over 400 customisable quizzes this is a great educational and entertaining geography site.  I  love this site because it also covers geography basics such as cardinal directions, latitude and longitude.  
English Sandwich is a fun geography and cultural game in which you have to correctly identify where food dishes are from.
Travel around the world to find clues and solve the mystery of The Crown Jewels Caper.  
Large selection of map games for countries, world trivia, continents and more.
With Lizard Point you can test your geography knowledge of countries, oceans, rivers, cities and more with these online quizzes. This site has a very extensive range of online quizzes.
A large collection of online geography games that have various levels of play allowing for beginner to advanced.  I am sure that you will find something for all levels of geography knowledge here.
If you are fed up with quizzes then this is the site for your kids.  Here you can solve crossword puzzles, play geography hangman and complete word searches all testing your geography knowledge.
If you are looking for something more hands on for geography to do with your kids check out the post on How to use a Globe in Your Homeschool.