Nature Writing Prompts For Kids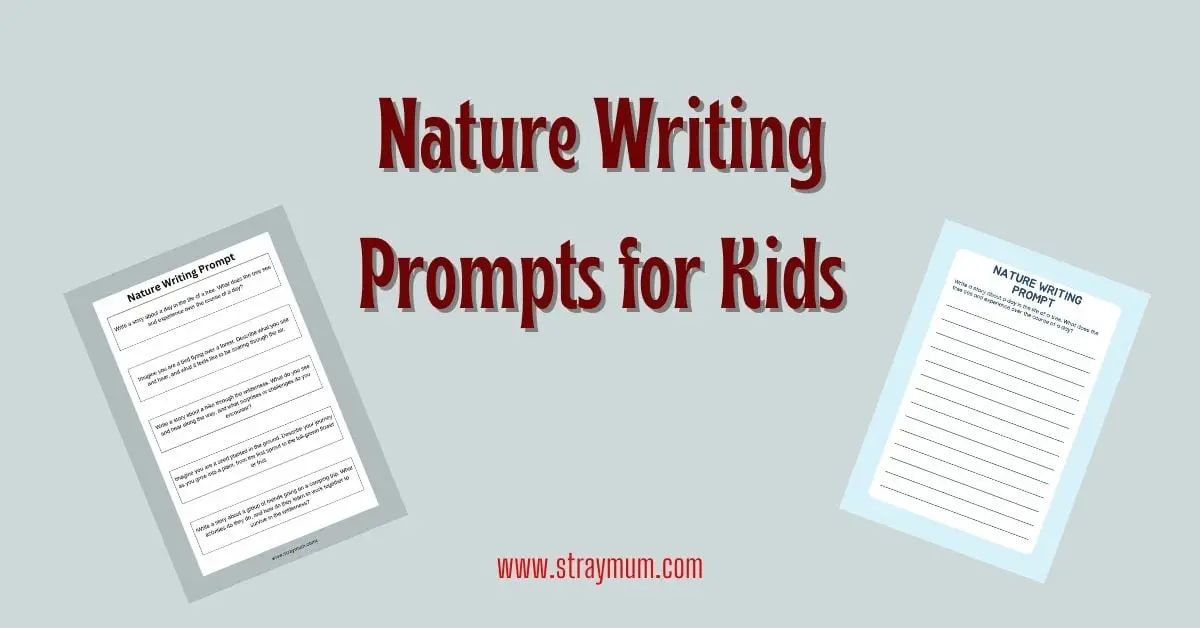 With FREE Downloadable Printable
These nature-based writing prompts can encourage children to explore different aspects of the natural world, from the smallest insects to the largest ecosystems. By using their imaginations to create stories and descriptions, children can deepen their appreciation for the beauty and complexity of the environment around them.
These creative nature writing prompts will spark children's imagination
Imagin that you are a bird flying over a forest. Describe what you see and hear and what it feels like to be soaring through the air.
Write a story about a hike through the wilderness. What do you see and hear along the way and what surprises or challenges do you encounter?
Choose a natural landscape such as a mountain or beach and describe it in detail. What colours, sounds and smells can you imagine?
Write a letter to a friend describing a recent outdoor adventure. What did you see and do and how did it make you feel?
Write a poem about the changing seasons. How does the natural world transform as the weather shifts from winter to spring or summer to autumn?
Write a letter to a future generation describing the importance of protecting the natural world. What are the consequences of not taking care of the environmnet and what can we do to make a positive difference?
Free Nature Writing Prompts Download
Try these FREE printable writing prompts for kids for a fun activity.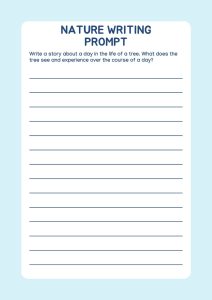 Every page has the writing prompt with lined sheet for your kids to complete and we have even included a full writing sheet with no prompt in case your children need more space.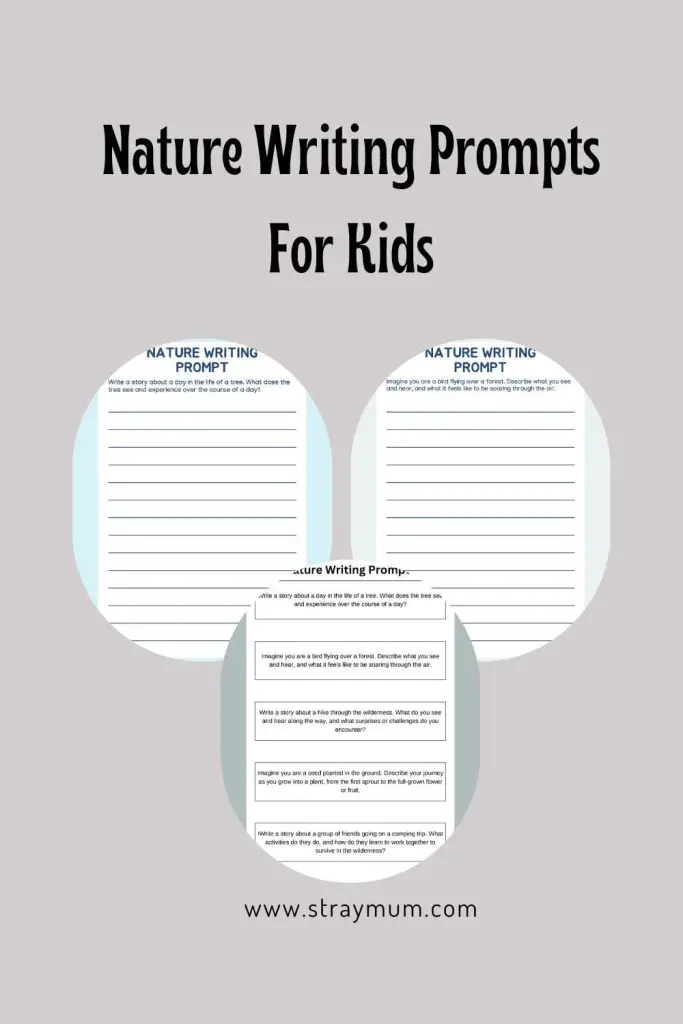 Get your Free Copy by filling in the form below. Once you press submit the link to the download will be ready immediately. Let your kids have fun with these creative Nature writing prompts today.

Simply download, print out and let your kids have fun!