Free Mom Planner: The Secret To Success For Busy Moms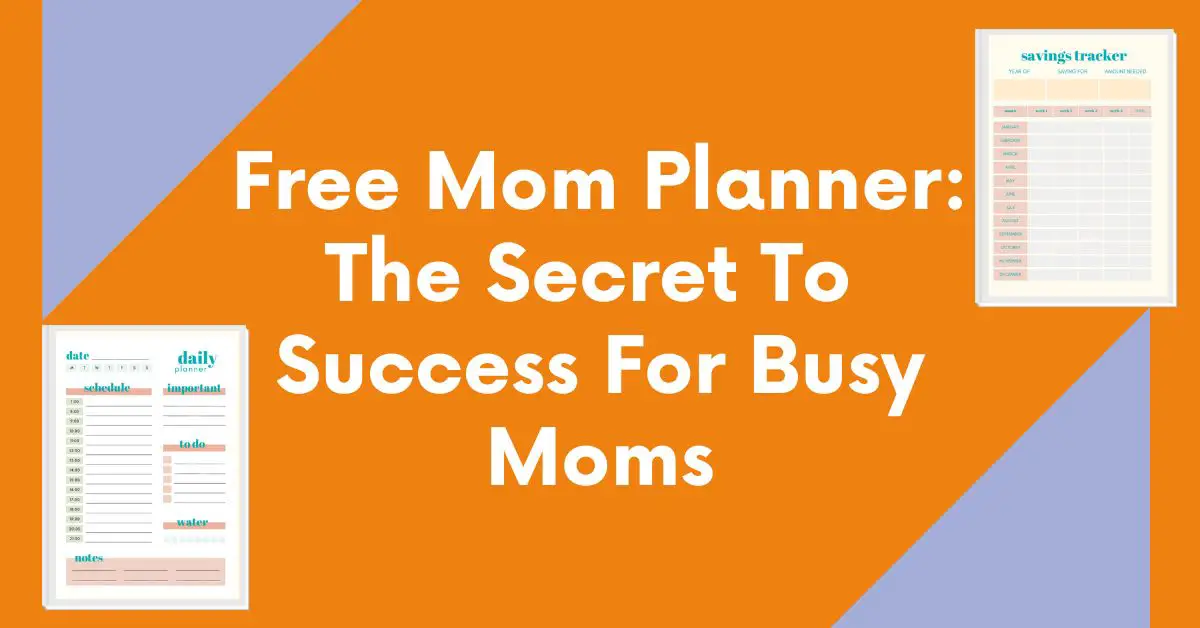 Attention moms! Are you looking for a way to stay organized and on top of your game? We have the perfect solution for you – our free mom planner!
Our planner is specifically designed with busy moms in mind. With pages for monthly calendars, daily plans, meal planners, grocery lists, and more, you'll have everything you need to keep your life running smoothly.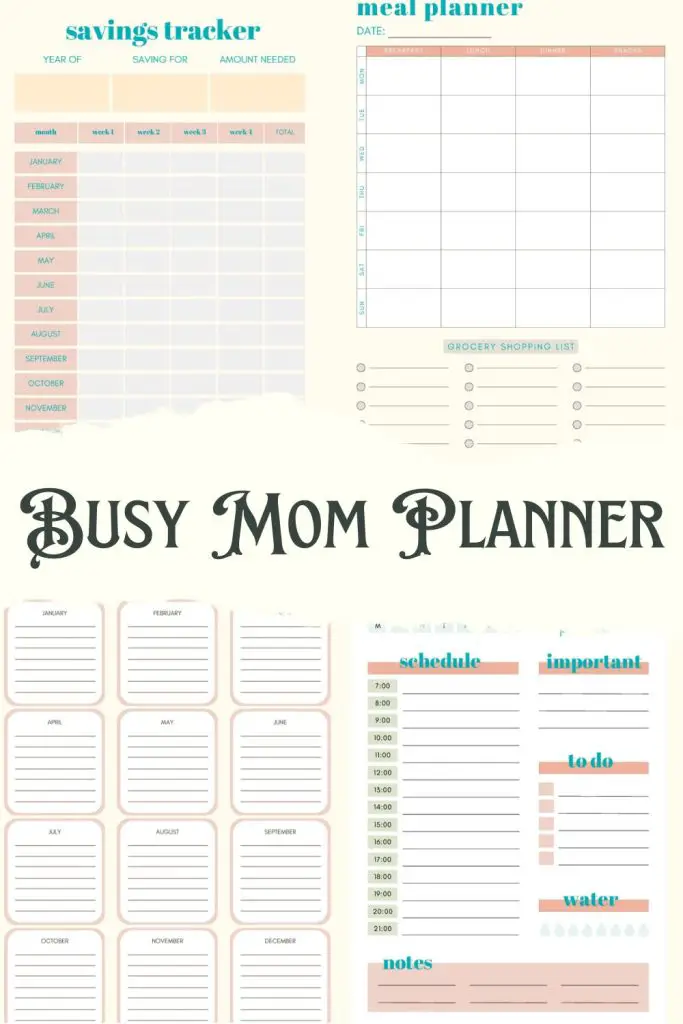 The Free Mom Planner
Here's what you'll find in our planner:
Monthly calendar: Keep track of all your important appointments, meetings, and events with ease.
Chore chart: Get your kids involved in household tasks and keep track of who's responsible for what.
Important dates: Never forget a birthday or anniversary again.
Contact list: Keep all your important phone numbers and email addresses in one place.
Daily plan: Plan out your day and stay on top of your to-do list.
Meal planner: Plan your meals for the week and never wonder what's for dinner again.
Grocery list: Keep track of what you need to buy at the grocery store.
Need to buy: Keep track of all the things you need to buy so you don't forget anything.
Workout planner: Stay on top of your fitness goals with our workout planner.
Annual bills: Keep track of all your annual bills and payments.
Monthly budget tracker: Stay on top of your finances and keep track of your monthly expenses.
Savings tracker: Set savings goals and keep track of your progress.
Cleaning checklist: Keep your home clean and tidy with our helpful cleaning checklist.
Weekly cleaning: Stay on top of your household chores with our weekly cleaning planner.
Monthly plan: Plan out your month and stay organized.
Password tracker: Keep all your passwords and login information in one safe place.
Habit tracker: Track your habits and create new ones with our helpful habit tracker.
All of this and more is included in our free mom planner. And the best part? It's completely free! Simply sign up for our newsletter using the form below, and we'll send you the planner right away.
Our newsletter is full of helpful tips, advice, and inspiration for busy moms like you. So what are you waiting for? Sign up now and get your free mom planner today!